Core Values
As a 7th generation, family-owned and operated dairy farm in York, New York, Donnan Farms Inc. has a long standing reputation as a conscientious business, who is deeply committed and supportive of its surrounding community, and who conducts its operations in a respectable, humane, and environmentally-conscious manner.
Our History
Established in the 1817 by John and Esther Donnan in the town of Retsof, New York, Donnan Farms has remained a family farm for 7 generations. After 65 years in Retsof, the family of George A. Donnan moved the farm to its present location in York, New York in 1882. In 1976, Donnan Farms was incorporated in the Town of York, New York, by principal owners Stewart and Ruth Donnan and their sons Bruce and G. Ernest. Having improved its production techniques over the years, the farm has grown from 60 cows and 400 acres in the 1950's, to 3,000 cows and 3,500 acres in the early 2000's.
The Team
Today, the farm is managed by an experienced management team who oversees approximately 45 employees who milk over 3,000 cows and manage over 3,500 acres of cropland (corn, alfalfa, and haylage). The management team currently includes: Aaron Donnan (Dairy Operations and Finance), Robert Donnan (Milk Hauling, Milk Quality and Crop Operations), and Gregory Donnan (Maintenance and General Operations). Striving to improve the business, the management team is now preparing to grow the business's herd size from 3,000 to 3,800 cows to maximize the farm's investment in its present infrastructure. Given this expansion, management is also seeking additional acreage that can be used to grow feedstock for these additional animals.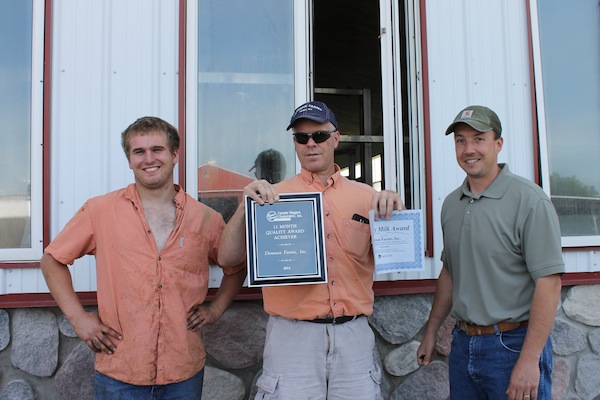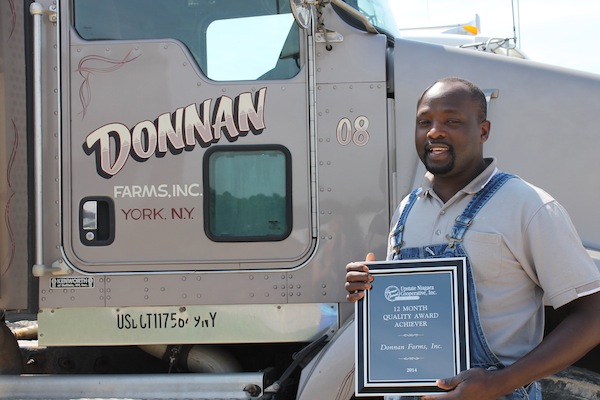 The Environment
We have always aimed to be good stewards of land, by conducting all operational activities in an environmental-conscious manner, taking a proactive approach in mitigating the impacts we have on the land and those around us. For example, Donnan Farms uses proven best management practices that meet Federal and State Regulations under our CAFO[1] agreement on our land, to help mitigate our impacts on this land including soil loading, erosion, smell, and water contamination issues. We use buffer strips, cover crops, and nutrient management record-keeping systems to help us manage our land in an environmentally-conscious and organized fashion. In addition to being conscientious of our impacts on the environment and community, we pay special attention to the care we give our dairy cows that are central to the development and profitability of our business. Treating our animals in a humane fashion is vital to their overall health and performance. Cows only achieve peak milk production if they are in optimal health, being fed properly, and are provided adequate housing and medical treatment, if needed.